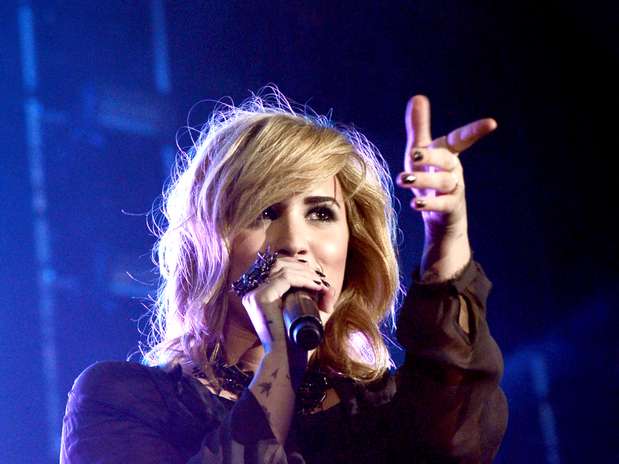 Chances are, if you've breathed in the last 3 months, you've heard Rihanna's
Stay
. And if you're a fan of this blog, you may have noticed that the Demi correlated posts get the most views. If it ain't broke, don't fix it, so here is another Demi plug. And you don't want to miss this post.
Let me say that the Rihanna original is very enrapturing in her vocal delivery, but when a superior emoter (and vocalist) like Demi Lovato takes on a ballad like
Stay
, Rihanna doesn't stand a chance. I've been very hard on my girl Demi lately, but with a performance like this, I think she's got me back on her side.
She connected with
Stay
just as well as she would with
Skyscraper
, she gave heart broken glances, moved her head away from the mic, and looked like she was on the verge of tears at points. It all added to her powerful phrasing, and powerful voice, which blew the notes off of the page at the end of the performance. By taking the chorus up an octave, she showed off her own individuality on a cover; there is no way Rihanna could stand to belt it out like that.
Powerful, passionate, emotive. A performance guaranteed to give you chills.